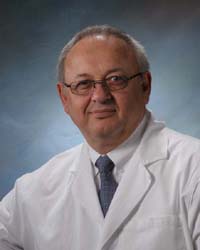 Dr. Judel Lew graduated from Washington University School of Dental Medicine in 1973. He has been an associate professor, clinical instructor and a guest lecturer.  He has been in private practice in St. Louis since 1973 and at his current location since 1976.  He was also a co-founder of the TMJ and Orofacial pain center.
Dr. Lew invests three times the number of hours of continuing education required to maintain his license to practice dentistry. His commitment to disease prevention and clinical excellence is the basis for every choice that is made at the Lew Dental Group. but he will tell you that the reason he still has a passion for dentistry after more than 30 years is seeing the joy reflected on the face of a patient who thought there was no one who could give them a beautiful and functional smile.
More than 5,000 patients have trusted me with their dental care. And, each one of them is a unique individual with their own needs, desires, and fears. My patients don't just trust me because I am an excellent clinician who has devoted my entire career to caring for adults, they trust me because they know I will listen to their concerns and take them seriously. I will answer their questions honestly and completely, and I will customize their dental treatment to fit their individual needs as a patient and as a person. They continue to trust me because my team and I do provide excellent care and we offer long term solutions for healthy smiles that are also beautiful. Who could get tired of having the opportunity to give people who thought they couldn't be helped the beautiful smiles they wanted and the peace of mind knowing that their healthy smile is going to last a lifetime.